Ohanae is extending the power of blockchain to every business process, every app, and every human being. The Ohana Blockchain implements Ethereum in a way that is optimized for enterprise, and asset tokenization. The Ohana Blockchain architecture stack defines the building blocks needed to drive the next generation of enterprise Ethereum applications that, like the Internet, will work anywhere and is capable of facilitating smart contracts without intermediaries.
There is no server or software to buy or manage you focus solely on building smart contracts, mobile, and web applications that include built-in stablecoins for settlements, file security, document tracking, identity and access management based on self-sovereign principles.
We are excited to embark on this journey with you and the community.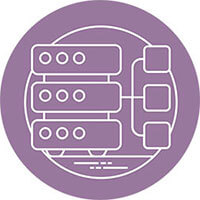 Ohanae peer-to-peer payment technology allows users to hold, send, and receive traditional fiat currencies. The Ohanae Platform is designed to run any online business using new standards for money powered by Ohana Coin — the regulated stablecoin.
Ohanae APIs for developers. Build the next generation of financial and online commerce products with a comprehensive suite of APIs for stablecoin payments, banking connectivity and wallet infrastructure.
Introducing Ohanae API. Bring the benefits of scalable stablecoin wallet infrastructure and global on- and off-ramps into an emerging global public payment and online commerce ecosystem built on the Ohana Blockchain.
Payments API
Focus on your user experience with increased customer reach by accepting card payments that settle in your Ohana Coin wallet.
Ohana Coin to legal currency conversion through your Ohanae Business Account

No need for your business to have a bank account to use our APIs

No extra KYC hurdles for your customers
Wallets API
Go global with Ohanae. We abstract all stablecoin gas and transaction fees, wallet address generation, liquidity management and security of assets so you can focus on innovating.
Wallet balance and transaction history

Monitoring and notifications of activities within your wallet

Sub wallet creation for multiple user types and flows
Marketplaces API
The full building blocks for innovative platform companies. Support any type of business model and flexible funds flow to launch your product faster and scale from day one on an open ecosystem.
Payments support across platform participants

Sub wallets account creation under a master marketplace owner allows for complex money movement

Reporting and transaction endpoints for any workflow