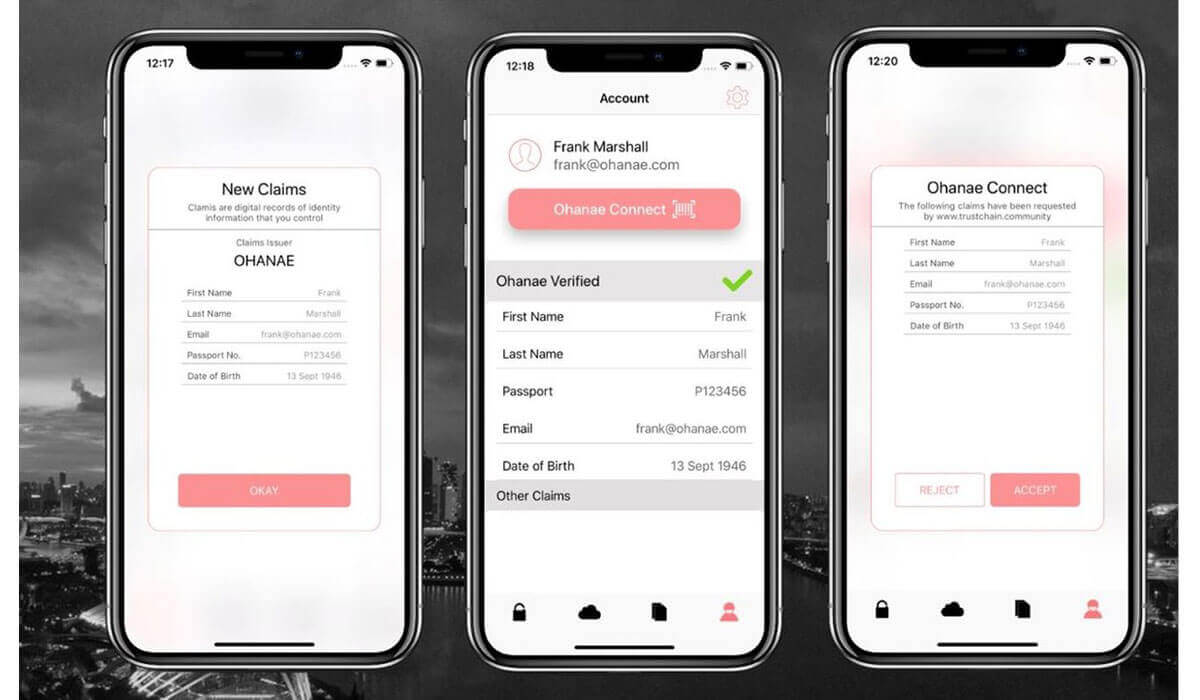 Published on August 02, 2018
---
Extending the Power of Blockchain to Every Human Being
Blockchain's core advantages are decentralization, cryptographic security, transparency, and immutability. It allows information to be verified and value to be exchanged without having to rely on a third-party authority. One of the most promising and transformative use cases is the creation of a distributed, secure digital identity—Self-Sovereign Identity for both consumer identity and the commercial know-your-customer process—and the services associated with it.
We can think of self-sovereign identity as a digital record of identity information that you control. You can reveal some or all of it. You can also record your consent to share data with others, and facilitate that sharing. Claims made about you in identity transactions can be self-asserted, or asserted by a 3rd party whose authenticity can be independently verified by a relying party.
A verified self-sovereign identity is the starting point for the creation of an Ohanae Identity with built-in Know-your-customer (KYC), Anti-Money Laundry (AML), and Accredited Investor (AI) verification – an identity proofing method for the Ohanae Enterprise Ethereum Platform to confirm the identity of their users. The setup will streamline the access of blockchain services and drive down compliance costs for all businesses who are facing ever-increasing regulatory demands.
Step 1 - Whitelisting
KYC/AML Process
From April 2020 onwards, you can visit Ohanae.com and sign up a self-sovereign identity from Ohanae by whitelisting your Personal identity information (PII). Upon successful signup, your PII will be encrypted, stored, and sync to all your devices. Only digital fingerprints (hashes) related to your PII are written to the blockchain for complete privacy.
Banking Information (should you decide to buy Ohanae Token at a later date)
Accredited Investor verification (if applicable)
Step 2 - Download Ohanae App
An email will be sent to your default email address as per the KYC process: "Congratulations! Your account has been successfully whitelisted and is now officially verified by our third party verification partner."
You can download the Ohanae app from the respective app store:
Online tutorials are available here.
Step 3 - Your Self-Sovereign Identiy is now blockchain ready!
Ohanae offers users a KYC/AML verified self-sovereign identity, it protects passwords and data from any type of file, on all popular devices and in the cloud, and securely shares that with anyone. Ohanae's unique approach allows security to travel with shared files, giving organizations full visibility and control over all communications at all times no matter where they are or what platform they may be on.
Powering the web 3.0 era of decentralized connective intelligence
Ohanae Asset Tokenization Platform defines the building blocks needed to drive the next generation of enterprise Ethereum applications that, like the Internet, will work anywhere and is capable of facilitating smart contracts without intermediaries.
Ohanae offers potential solutions to tokenize every business process and guarantees that the ownership information is immutable, and address cross-border and regulatory obstacles. As the world's assets become increasingly liquid, the concept of ownership through asset tokenization will evolve in ways we cannot yet imagine.