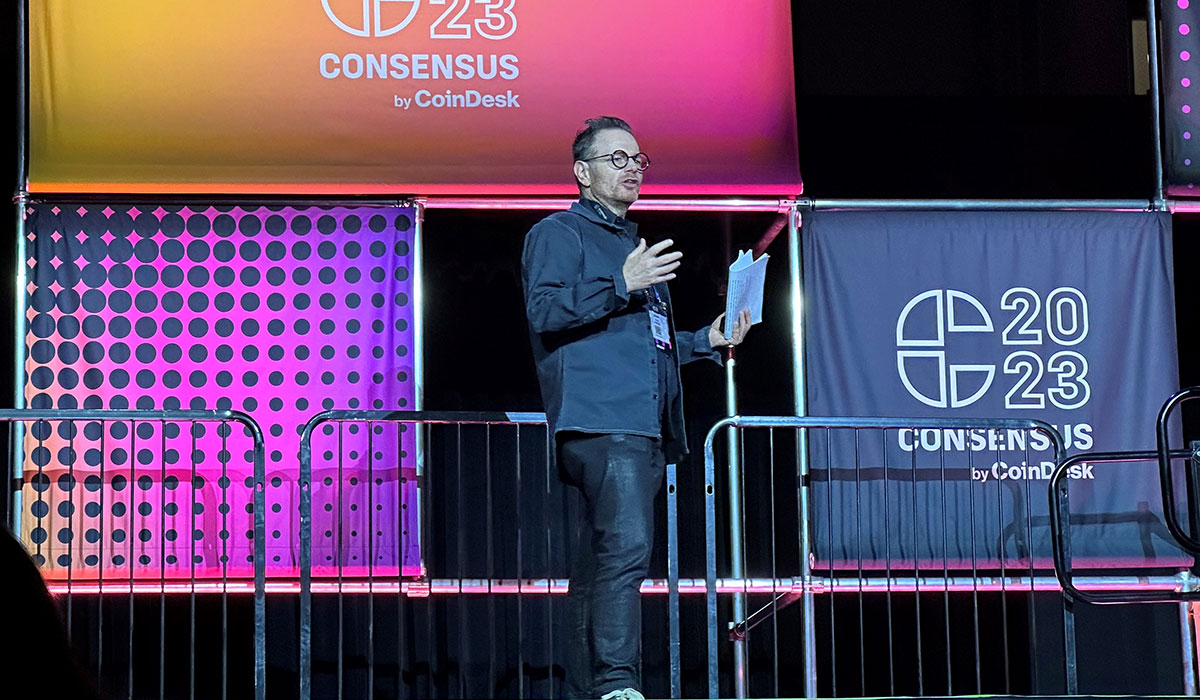 Published on April 30, 2023
---
Consensus 2023, Austin TX
According to Coindesk, U.S. Securities and Exchange Commission Chairman Gary Gensler took his crypto-critical message to the web again with a new investor-protection video (Thursday, April 27, 2023), cautioning people about digital-assets businesses that are breaking securities laws.
As the industry wrestles with enforcement actions and court challenges involving the SEC – a major topic at the Consensus 2023 event this week in Austin, Texas – the agency chief reiterated his long-standing position that crypto platforms are operating illegally.
Intermediaries for investment contracts are required to comply with securities laws & register with SEC. Instead, many crypto platforms are contending that their investment contracts are something else. The law cares about what something actually is, not what you call it.
Web3 for Capital Markets
At Ohanae, we believe there is a better way for U.S. persons to participate in Web3 projects.
ICO ("Initial Coin Offering") and Web3 Equity Crowdfunding are two different methods of raising funds for startups or new projects.
ICO involves selling cryptocurrency tokens to investors in exchange for their investment. These tokens are usually based on blockchain technology and are intended to serve as a medium of exchange or utility within the project's ecosystem. The investors hope that the value of the tokens will increase over time, allowing them to make a profit.
On the other hand, Web3 Equity Crowdfunding is a more traditional method of fundraising that involves selling ownership shares in the form digital asset securities or better known as of equity tokens in a company or project to investors. This approach is regulated by government agencies such as the Securities and Exchange Commission (SEC) and Financial Industry Regulatory Authority (FINRA) in the United States, and investors receive shares in the form of equity tokens of the company.
One of the main differences between the two approaches is that ICOs are largely unregulated, which can make them more accessible and faster to execute. However, this lack of regulation also means that investors may be at a higher risk of fraud or losing their investments.
Web3 Equity Crowdfunding is subject to regulatory oversight, which can make it more difficult and time-consuming to launch. However, Web3 Equity Crowdfunding provides greater protection for investors, as the companies issuing shares are required to disclose more information and adhere to certain standards.
Reg A+ offers better Investor Protection
Regulation A+ ("Reg A+") of the JOBS Act is an option for Web3 companies looking to raise funds through equity crowdfunding. This regulation allows companies to offer securities, including equity shares or debt instruments, to both accredited and non-accredited investors, up to a certain limit, without having to register with the SEC. Reg A+ provides greater flexibility than Regulation Crowdfunding ("Reg CF"), as it allows companies to raise up to $75 million in a 12-month period, compared to the $5 million limit for Reg CF. It also allows companies to solicit investors publicly and across state lines, which can help increase visibility and reach a wider pool of potential investors. However, Web3 Equity Crowdfunding for Reg A+ is subject to more stringent disclosure requirements and ongoing reporting obligations than ICOs. Companies must provide detailed financial information and disclose potential risks to investors in a public offering statement, and must also file regular reports with the SEC after the offering is completed. Overall, Regulation A+ offers an alternative fundraising option for Web3 companies that want to raise capital from a broad investor base while maintaining some regulatory oversight and investor protection.
It is important to emphasize the potential legal risks and consequences associated with ICOs that violate security laws. According to the US Securities and Exchange Commission, virtually 100% of ICOs violate security laws as most tokens are considered investment contracts under the Howey Test. This means that ICOs are subject to regulatory oversight, and failure to comply with these regulations could result in severe penalties and legal consequences for both issuers and investors. It is crucial for Web3 companies to seek legal advice to ensure they are in compliance with relevant security laws before engaging in any fundraising activities. This will help protect both the company and its investors and ensure the sustainability of the project in the long term.
ICO on Steroids
To avoid running afoul of securities laws, Web3 companies may choose to separate their equity securities from their Web3 project by creating a separate entity that issues the securities. This entity can be subject to regulation under securities laws and can comply with relevant disclosure and reporting requirements. By keeping the two entities separate, Web3 companies can offer non-security digital asset that is not considered a security while still raising capital through a compliant equity crowdfunding campaign. This strategy can provide greater protection for investors and help avoid legal and financial risks for the company. However, it requires careful planning and legal guidance to ensure that the two entities are properly structured and that the Web3 project and equity securities are not too closely intertwined.
Disclaimer
An offering statement regarding this offering has been filed with the SEC. The SEC has qualified that offering statement, which only means that the company may make sales of the securities described by the offering statement. It does not mean that the SEC has approved, passed upon the merits or passed upon the accuracy or completeness of the information in the offering statement. The offering circular that is part of that offering statement is at https://vdr.ohanae.com/projects/ohanae. You should read the offering circular before making any investment.
Ohanae Securities LLC is a subsidiary of Ohanae, Inc. and member of FINRA/SIPC. Additional information about Ohanae Securities LLC can be found on BrokerCheck. Ohanae Securities LLC is in discussions with FINRA about exploring the expansion of business lines for the broker/dealer. Any statements regarding abilities of Ohanae Securities LLC are subject to FINRA approval and there are no guarantees FINRA will approve the broker/dealer's expansion.
Ohanae Securities is seeking approval to be a special purpose broker-dealer that is performing the full set of broker-dealer functions with respect to digital asset securities – including maintaining custody of these assets – in a manner that addresses the unique attributes of digital asset securities and minimizes risk to investors and other market participants. Ohanae Securities will limit its business to digital asset securities to isolate risk and having policies and procedures to, among other things, assess a given digital asset security's distributed ledger technology and protect the private keys necessary to transfer the digital asset security.