Ohanae® Secure Drive transparently protects files stored on your local device.
Conveniently work on your local Windows/Mac computer before backing up to your secure cloud drives.
Secure data even on a stolen device.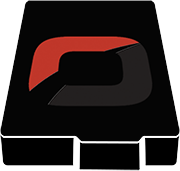 Primary Drive

Primary Drive creates a local drive on your computer. All files stored in this drive are encrypted and visible to you only when you are logged into your Ohanae client on the machine. Files may only be decrypted and accessed if user has been verified using the correct passphrase and authorized device.
Secondary Drive

Secondary Drive creates a drive on your local or an external device plugged into your machine. Similar to Primary Drive, Secondary Drive allows you the convenience of mobility while maintaining your privacy and security. Nobody else using your device is allowed to view or read your files.
In any event a confidential file is accidentally leaked due to a lost device, access to the file would be denied.