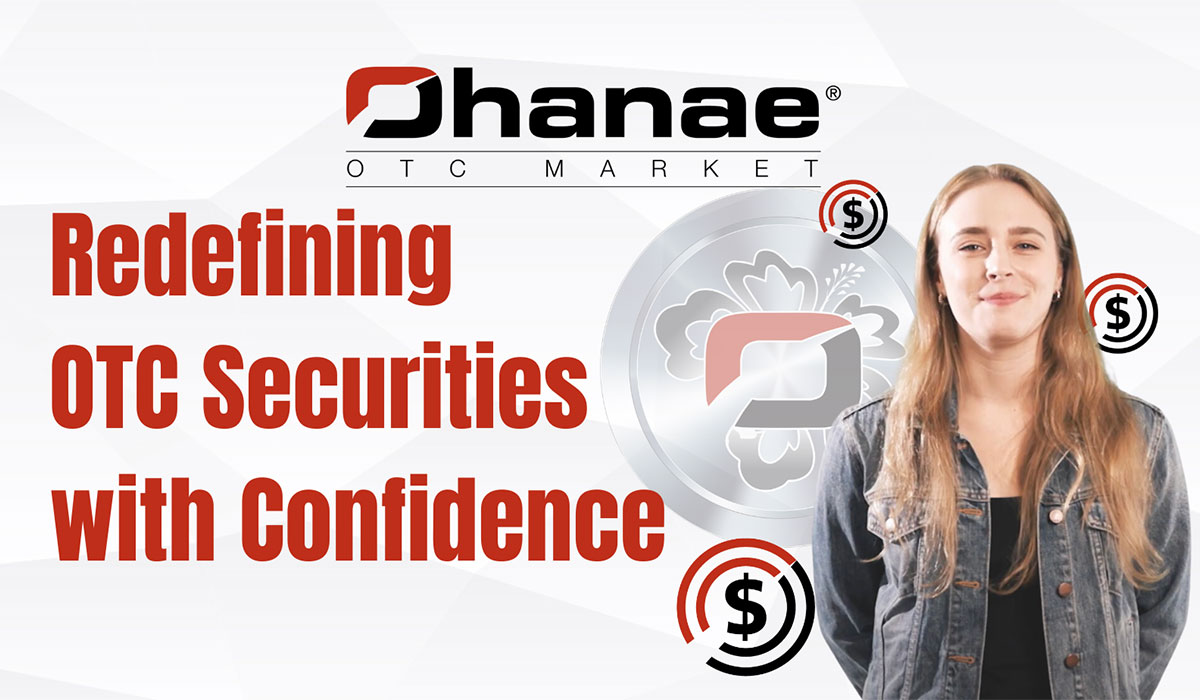 Published on July 04, 2023
---
Introduction
In the ever-evolving landscape of the Over-The-Counter (OTC) Securities market, growth-stage U.S. companies face challenges in accessing capital and expanding their investor base. However, the Ohanae OTC Market has emerged as a promising alternative. Let us explore the benefits and opportunities it offers.
Enhanced Trading Opportunities
The Ohanae OTC Market provides growth-stage U.S. companies with a platform that designed to ensure compliance with regulatory requirements, transparency, and liquidity. By trading on the Ohanae OTC Market, companies demonstrate their commitment to continuous quotation requirements, SEC/FINRA oversight, financial standards, audited financials, timely disclosure, and maintaining a Verified Company Profile. Convenient trading and transparent pricing through the Ohanae alternative trading system (ATS) provide investors with real-time quotes and instant settlement, fostering a non-stop trading experience.
Expanded Distribution of Information to Investors
Companies listed on the Ohanae OTC Market offer investors up-to-date information and disclosures. The market streamlines the distribution of financial reports, news, and research through XBRL conversion filings, reaching a wider network of media and data portals. This strategy is designed to enhance investor engagement and encourages participation in the growth of listed companies.
Cost-Effective Alternative for U.S. Companies
The Ohanae OTC Market presents a cost-effective alternative for U.S. companies compared to listing on traditional U.S. exchanges. Instead of variable listing fees based on market capitalization and additional costs, the Ohanae OTC Market imposes a fixed annual fee, enabling companies of all sizes to allocate resources towards business growth.
Qualifications for Ohanae OTC Market
To be eligible for the Ohanae OTC Market, companies must meet specific qualifications. These include Regulation A+ reporting, audited financials by AICPA/PCAOB auditors, timely disclosure of material news, and maintaining a Verified Company Profile. These requirements showcase transparency and build investor confidence.
Fees and Services
Ohanae OTC Market offers a straightforward fee structure. Primary offerings involve a FINRA Corporate Filing Fee, administrative and compliance fees, and a percentage of the aggregated gross amount raised in cash. Secondary offerings include an application fee, an annual listing fee, and a one-time brokerage fee based on the valuation of digital asset securities (cash and equity). Additionally, Ohanae, Inc. provides an annual Transfer Agent Service for efficient share transfers and shareholder services.
Conclusion
The Ohanae OTC Market is a promising avenue for growth-stage U.S. companies to access capital, increase transparency, and expand their investor base. With enhanced trading opportunities, streamlined information distribution, and a cost-effective alternative, the Ohanae OTC Market empowers these companies to unlock their full potential. As regulatory approvals are finalized, the future looks bright for the Ohanae OTC Market and the growth-stage U.S. companies it aims to support.
Disclaimer
An offering statement regarding this offering has been filed with the SEC. The SEC has qualified that offering statement, which only means that the company may make sales of the securities described by the offering statement. It does not mean that the SEC has approved, passed upon the merits or passed upon the accuracy or completeness of the information in the offering statement. The offering circular that is part of that offering statement is at https://vdr.ohanae.com/projects/ohanae. You should read the offering circular before making any investment.
Ohanae Securities LLC is a subsidiary of Ohanae, Inc. and member of FINRA/SIPC. Additional information about Ohanae Securities LLC can be found on BrokerCheck. Ohanae Securities LLC is in discussions with FINRA about exploring the expansion of business lines for the broker/dealer. Any statements regarding abilities of Ohanae Securities LLC are subject to FINRA approval and there are no guarantees FINRA will approve the broker/dealer's expansion.
Ohanae Securities is seeking approval to be a special purpose broker-dealer that is performing the full set of broker-dealer functions with respect to digital asset securities – including maintaining custody of these assets – in a manner that addresses the unique attributes of digital asset securities and minimizes risk to investors and other market participants. If approved, Ohanae Securities will limit its business to digital asset securities to isolate risk and having policies and procedures to, among other things, assess a given digital asset security's distributed ledger technology and protect the private keys necessary to transfer the digital asset security.