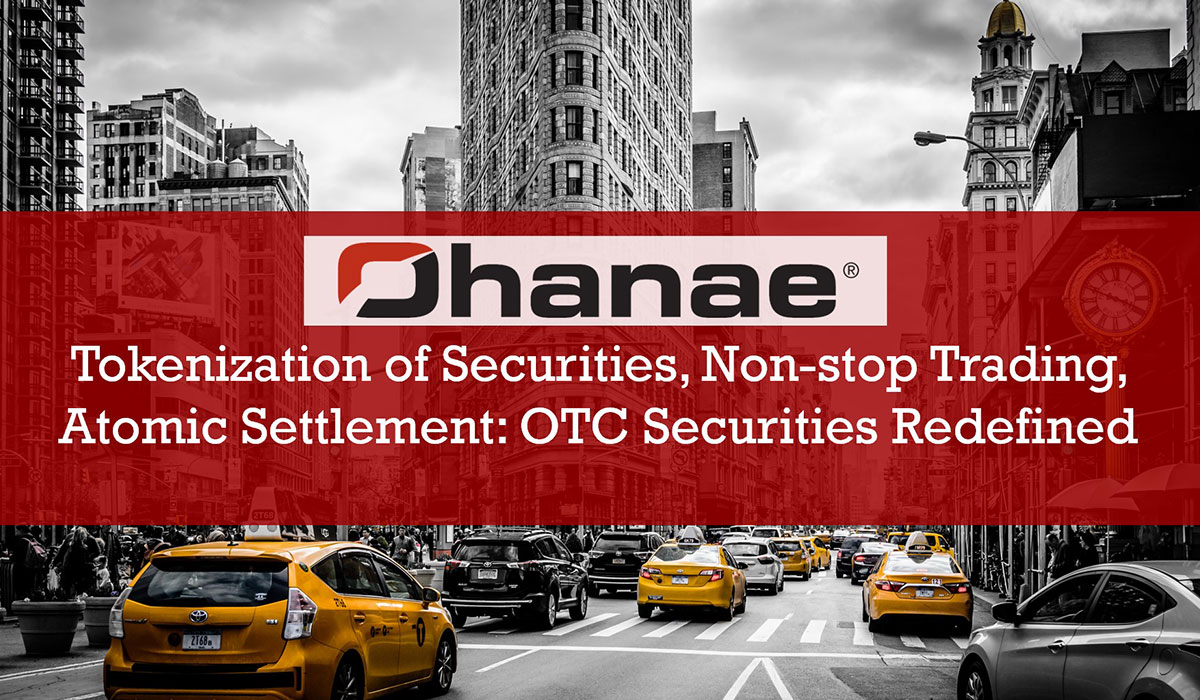 Published on May 30, 2023
---
Introduction
Over-the-Counter (OTC) securities refer to financial instruments that are traded directly between two parties outside of a formalized exchange. Unlike stocks and bonds traded on major exchanges like the New York Stock Exchange (NYSE) or NASDAQ, OTC securities are traded through decentralized networks or electronic platforms. In the realm of OTC securities, Ohanae, Inc.'s ("Ohanae") Ohanae Platform aims to redefine how securities are tokenized, traded, and settled by incorporating various aspects of Web3 technology. This competitive landscape review explores the key components of the Ohanae Platform and discusses strategic options for both Ohanae and established incumbents in the OTC securities space.
The Ohanae Platform: A Framework for Redefining OTC Securities
The Ohanae Platform is a comprehensive framework for capital markets that leverages Web3 technology with the goal of revolutionizing the tokenization, trading, and settlement of securities. Here are the key components of the Ohanae Platform:
Ohanae Blockchain: Operating on a permissioned blockchain, the Ohanae Platform ensures secure and compliant transactions restricted to authorized participants. This approach is designed to enhance security and regulatory compliance.
Ohanae Coin ("OUSD"): Ohanae Coins, or OUSD, are planned to be pegged 1-to-1 to the US dollar and backed by equivalent reserves. They serve as a medium of exchange within the Ohanae Platform, facilitating transactions and trade settlements.
Equity Tokens: The Ohanae Blockchain issues digital representations of traditional securities called equity tokens. These tokens provide investors with ownership rights and potential dividends associated with the underlying assets, such as stocks or fractional ownership of real-world assets.
Private Key Protection and Custody: Ohanae emphasizes the importance of secure custody solutions to protect investors' private keys and prevent unauthorized access to their digital asset securities. Private key protection is crucial in maintaining asset security.
Atomic Settlement: Ohanae's atomic settlement mechanism enables simultaneous settlement of multiple assets. This approach is designed to ensure that the transfer of an asset occurs only if the linked assets are simultaneously transferred, reducing settlement risks and increasing efficiency.
Automated Market Maker (AMM): The Ohanae Platform incorporates AMM technology, allowing investors to trade securities directly on the platform with liquidity provided by the protocol itself. AMMs enable liquidity provision and trading without traditional order books.
Digital Transfer Agent: Ohanae's digital transfer agent facilitates the recording and transfer of ownership rights associated with digital asset securities on the Ohanae Blockchain. It ensures accurate ownership records and compliance with relevant regulations.
Special Purpose Broker Dealer: Ohanae aims to operate as a special purpose broker-dealer under Rule 15c3-3, meeting capital requirements to safeguard customer funds and assets.
Reg A+ Exemption: Ohanae intends to utilize the Reg A+ exemption provided by the JOBS Act. This exemption allows eligible companies to offer and sell securities to the general public, subject to certain requirements and limitations.
Investor Acquisition Marketing: Ohanae features an innovative Investor Acquisition Marketing program, designed to help capital seekers generate leads, grow their social network, and build their community.
Revenue Drivers: Ohanae identifies various revenue drivers within its ecosystem, including success fees, listing fees, digital transfer agent fees, and other value-added services.
Strategic Options for Ohanae and Established Incumbents
To effectively compete with established incumbents in the OTC securities space, Ohanae must address key aspects such as attracting issuers and investors, and regulatory compliance. The Ohanae Platform presents a compelling vision for the future of capital markets, but displacing incumbents would require overcoming significant challenges and gaining widespread adoption.
Ohanae needs to demonstrate a secure, compliant, and efficient marketplace that meets the diverse needs of market participants. Overcoming the established incumbents' market presence and network of participants would require coordination, industry-wide adoption, and regulatory considerations.
However, collaboration between Ohanae and incumbents could be a strategic consideration. Investing in Ohanae or forming partnerships would provide incumbents exposure to emerging technologies, enhancing their own offerings and competitiveness. Additionally, acquiring a board seat or negotiating majority control of Ohanae would grant the incumbents strategic influence over the direction and strategy of the company. This could lead to alignment with their existing operations and the ability to leverage synergies between the two entities. It would also offer diversification and expansion opportunities, tapping into the growing market segment of digital asset securities.
In the case of OTC Markets Group, one of the prominent incumbents in the OTC securities space, a collaboration with Ohanae could revolutionize the landscape. OTC Markets Group operates the OTCQX, OTCQB, and Pink securities markets, facilitating trading, providing market data, trading services, and compliance solutions. Combining the expertise and infrastructure of OTC Markets Group with Ohanae's innovative Web3 Equity Crowdfunding and Trading Platform holds the potential for transformative change in the OTC securities market.
Such a partnership would streamline equity crowdfunding and trading processes, providing investors and issuers with a seamless and efficient experience. Ohanae's cutting-edge technology could enable non-stop trading, enhancing market liquidity and providing flexibility for investors. Additionally, the integration of Ohanae's atomic settlement feature could ensure secure and rapid settlement of trades, improving the overall trading experience.
Conclusion
Ohanae Platform presents a compelling vision for the future of OTC securities, leveraging Web3 technology to redefine how securities are tokenized, traded, and settled. While the incumbents in the OTC securities space hold a significant position built on trust, recognition, and a wide range of listed securities, strategic options exist for both Ohanae and the incumbents. Collaboration and partnerships could lead to mutually beneficial outcomes, with the potential to revolutionize the OTC securities landscape and drive innovation in the industry.
Disclaimer
An offering statement regarding this offering has been filed with the SEC. The SEC has qualified that offering statement, which only means that the company may make sales of the securities described by the offering statement. It does not mean that the SEC has approved, passed upon the merits or passed upon the accuracy or completeness of the information in the offering statement. The offering circular that is part of that offering statement is at https://vdr.ohanae.com/projects/ohanae. You should read the offering circular before making any investment.
Ohanae Securities LLC is a subsidiary of Ohanae, Inc. and member of FINRA/SIPC. Additional information about Ohanae Securities LLC can be found on BrokerCheck. Ohanae Securities LLC is in discussions with FINRA about exploring the expansion of business lines for the broker/dealer. Any statements regarding abilities of Ohanae Securities LLC are subject to FINRA approval and there are no guarantees FINRA will approve the broker/dealer's expansion.
Ohanae Securities is seeking approval to be a special purpose broker-dealer that is performing the full set of broker-dealer functions with respect to digital asset securities – including maintaining custody of these assets – in a manner that addresses the unique attributes of digital asset securities and minimizes risk to investors and other market participants. If approved, Ohanae Securities will limit its business to digital asset securities to isolate risk and having policies and procedures to, among other things, assess a given digital asset security's distributed ledger technology and protect the private keys necessary to transfer the digital asset security.