Ohanae is seeking approval from the U.S. Securities and Exchange Commission (SEC) and the Financial Industry Regulatory Authority (FINRA) to operate as a registered Transfer Agent, Broker-Dealer, and Alternative Trading System. Ohanae provides services across multiple industries and establish a network of institutional capital providers, family offices, accredited and non-accredited investors.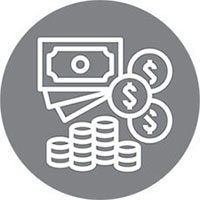 Capital structure analysis.
Business plan, review and analysis along with financial modeling.
Due diligence services, including financial analysis, valuation analysis and industry research.
Assist in preparation of offering materials.
Introduce issuers to qualified investors.
Investor onboarding, compliance and transaction management services by conducting automated Know Your Customer / Anti-Money Laundering (KYC/AML) searches on the Ohanae Platform and performing Accredited Investor (AI) accreditation verifications.
Liquidity via Ohanae's Alternative Trading System (ATS).
Assist in investor relations.