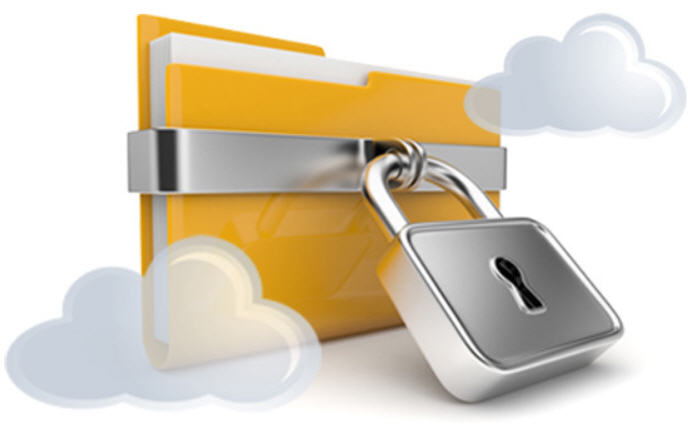 Published on October 22, 2023
---
In an era defined by digital innovation and Web3 revolution, safeguarding personal assets and information is of paramount importance. Ohanae, a pioneering leader in the Web3 for Capital market space, understands the critical nature of customer protection, particularly in the realm of private key security and recovery. In this article, we delve into the innovative methods that Ohanae employs to ensure the safety and accessibility of your assets within their blockchain-based wallets.
Private Keys: The Heart of Web3 for Capital Markets
In the world of Web3 technology, the private key protection is the digital equivalent of a traditional lock and key. Ohanae provides the lock in the form of their state-of-the-art Ohanae App, while the user holds the key, represented by a user-defined passphrase. This passphrase serves as the gateway to your deposit coins and equity tokens or digital asset securities, and Ohanae takes great care to ensure that it remains exclusively in your control, free from any third-party access.
Central to Ohanae's approach is the steadfast commitment to avoid maintaining a centralized master list of private keys, a practice that can pose significant security risks. Instead, they have developed a unique technology that allows them to reconstruct a passphrase in extraordinary circumstances. This capability is deployed under strict management supervision and is exercised only when authorized by Ohanae's compliance and management team, following rigorous verification procedures.
Enhancing Security: Ohanae's Approach to Passphrase Recovery
Ohanae's approach to passphrase recovery is a two-tiered process designed to uphold user privacy and security. The company has established two default user accounts, "trustee1" and "trustee2," which play a pivotal role in passphrase recovery:
Passphrase Recovery by User:
Users can initiate the passphrase recovery process by visiting Ohanae's dedicated webpage.
They will be required to perform identity verification by verifying their email address and cellular phone number on a mobile phone to confirm their identity.
Upon successful verification, the user will regain access to their wallet by obtaining their passphrase.
Private Key Recovery by Compliance:
In rare instances where a user is unable to initiate passphrase recovery, Ohanae's compliance team steps in.
Utilizing the trustee accounts, "trustee1" and "trustee2," they employ a specific algorithm to reconstruct the user-defined passphrase.
This process culminates in the recovery of the private key, allowing users to regain access to their assets.
Ohanae App: The Epitome of Trust and Security
The Ohanae App, available on Android, iOS, and Windows, delivers an unparalleled level of trust by reimagining private key protection, self-sovereign identity, password management, and secure file sharing, all while maintaining a user-friendly interface.
At its core, the Ohanae ID is the foundation of their digital identity solution, offering verifiable identity verification in strict adherence to Know Your Customer (KYC) and Anti-Money Laundering (AML) standards. The app simplifies the login process with passwordless access through Platform Connect, which securely transmits the private key from the Ohanae App on the user's mobile device to the browser accessing the Ohanae OTC Market Platform.
Password Reuse: A Looming Threat
Beyond private key protection and passwordless login to the Ohanae OTC Market Platform, Ohanae addresses another critical security challenge: the rampant problem of password reuse. The proliferation of online services has made managing numerous usernames and passwords an unsustainable burden. Users often resort to writing down their credentials or reusing the same password across multiple websites, leaving them vulnerable to significant security risks.
Ohanae's solution is both elegant and effective. They facilitate the creation of unique, robust passwords for each account, mitigating the risks associated with password reuse. Users can rest assured that their passwords are impervious to guesswork, phishing attacks, or theft. Moreover, Ohanae empowers users to securely share passwords with fellow Ohanae users, enhancing collaboration and communication.
Secure File Sharing: The Ohanae Advantage
Ohanae's commitment to security extends to file sharing. Users can securely share files via email, WhatsApp, or cloud storage platforms like Dropbox, all while maintaining strict data security. Files are encrypted with unique keys, ensuring that recipients can access the content without compromising your critical security data. Ohanae also enables the secure sharing of folders in your personal cloud storage, guaranteeing that only authorized users can access shared files.
In addition to these robust security features, Ohanae offers a seamless user experience. Their app is easy to install and use, without disrupting your daily routines. Once you sign up, you have access for a lifetime, eliminating the hassle of recurring subscriptions.
In today's ever-evolving digital landscape, trust, security, and accessibility are paramount. Ohanae's innovative solutions for private key protection, identity verification, password management, and secure file sharing provide users with the peace of mind they need to navigate the digital world with confidence. It's time to embrace a future where security and convenience coexist, and Ohanae is leading the way.
To learn more about Ohanae and our offerings, please visit our Virtual Data Room (VDR) at: https://vdr.ohanae.com/projects/ohanae
Disclaimer
An offering statement regarding this offering has been filed with the SEC. The SEC has qualified that offering statement, which only means that the company may make sales of the securities described by the offering statement. It does not mean that the SEC has approved, passed upon the merits or passed upon the accuracy or completeness of the information in the offering statement. The offering circular that is part of that offering statement is at https://vdr.ohanae.com/projects/ohanae. You should read the offering circular before making any investment.
Ohanae Securities LLC is a subsidiary of Ohanae, Inc. and member of FINRA/SIPC. Additional information about Ohanae Securities LLC can be found on BrokerCheck. Ohanae Securities LLC is in discussions with FINRA about exploring the expansion of business lines for the broker/dealer. Any statements regarding abilities of Ohanae Securities LLC are subject to FINRA approval and there are no guarantees FINRA will approve the broker/dealer's expansion.
Ohanae Securities is seeking approval to be a special purpose broker-dealer that is performing the full set of broker-dealer functions with respect to digital asset securities – including maintaining custody of these assets – in a manner that addresses the unique attributes of digital asset securities and minimizes risk to investors and other market participants. If approved, Ohanae Securities will limit its business to digital asset securities to isolate risk and having policies and procedures to, among other things, assess a given digital asset security's distributed ledger technology and protect the private keys necessary to transfer the digital asset security.