Investment Banking Advisory Services
Investment Banking Advisory Services
Ohanae provides services across multiple industries and establish a network of institutional capital providers, family offices, accredited and non-accredited investors.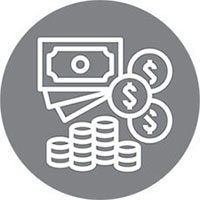 Capital structure analysis.
Business plan, review and analysis along with financial modeling.
Due diligence services, including financial analysis, valuation analysis and industry research.
Investor onboarding, compliance and transaction management services by conducting automated Know Your Customer / Anti-Money Laundering (KYC/AML) searches on the Ohanae Platform and performing Accredited Investor (AI) accreditation verifications.
Assist in investor relations.
1
Due Diligence
A.
Introductory meeting with Company's Senior Management and Stakeholders with Ohanae due diligence team
a.
Collect alignment on investment requirements.
b.
Develop customized due diligence punch list.
c.
Create customized secure data room.
B.
Perform Comprehensive Due Diligence on the Company
a.
In-depth analysis of business model.
b.
Review of the market opportunity.
c.
Review management team qualifications.
d.
Examination of corporate documents.
f.
Validate investment structure.
g.
Perform 3rd party background checks.
h.
Perform vendor and customer channel checks.
i.
Verify corporate compliance.
j.
Review and assess technology.
k.
Additional activities as needed.
C.
Create Investment Summary
a.
Present summary to Ohanae investment committee and/or capital market partners.
b.
Work with Company and its legal advisors to create term sheet.
2
Equity Distribution
A.
Assist in preparation of materials for investment offering
a.
Synthesis and explication of investment thesis.
b.
Creation of go-to-market plan.
c.
Due dilligence preparation and review.
d.
Strategis market analysis.
B.
Create Marketing Materials
a.
Investment tile for website.
b.
Investment summary sheets.
c.
Graphic work for offering.
d.
Links to executive summary.
e.
PR announcement copy and graphics.
C.
Post offering to Asset Tokenization Platform
a.
Automatic early announcement sent to Ohanae platform subscribers.
3
Distribution of Security
A.
Securities Marketing Process
a.
Posted to Ohanae platform.
b.
Reach out to key investors in the Ohanae network.
c.
Feature article on offering launch in Ohanae newsletter.
d.
Press Release about launch of the offering.
e.
Place investment tile on weekly Ohanae newsletters.
f.
Targeted custom email to Ohanae Alliance member network.
g.
Targeted custom message to investors who have invested in similar deals.
h.
Custom list from CAPIQ, CrunchBase, LinkedIn, and Pitchbook.
4
Investor Relations
A.
Production of Q&A video featuring client & Ohanae representative
a.
Utilized as a link for investors.
b.
Displayed on company website.
a.
Ohanae monthly investor event presentations.
b.
Regional and international investor event presentations.
C.
Ongoing public relations and investor relations for issuer
a.
Public relations and press releases about the company and the current raise to keep awareness in the marketplace from different sources.